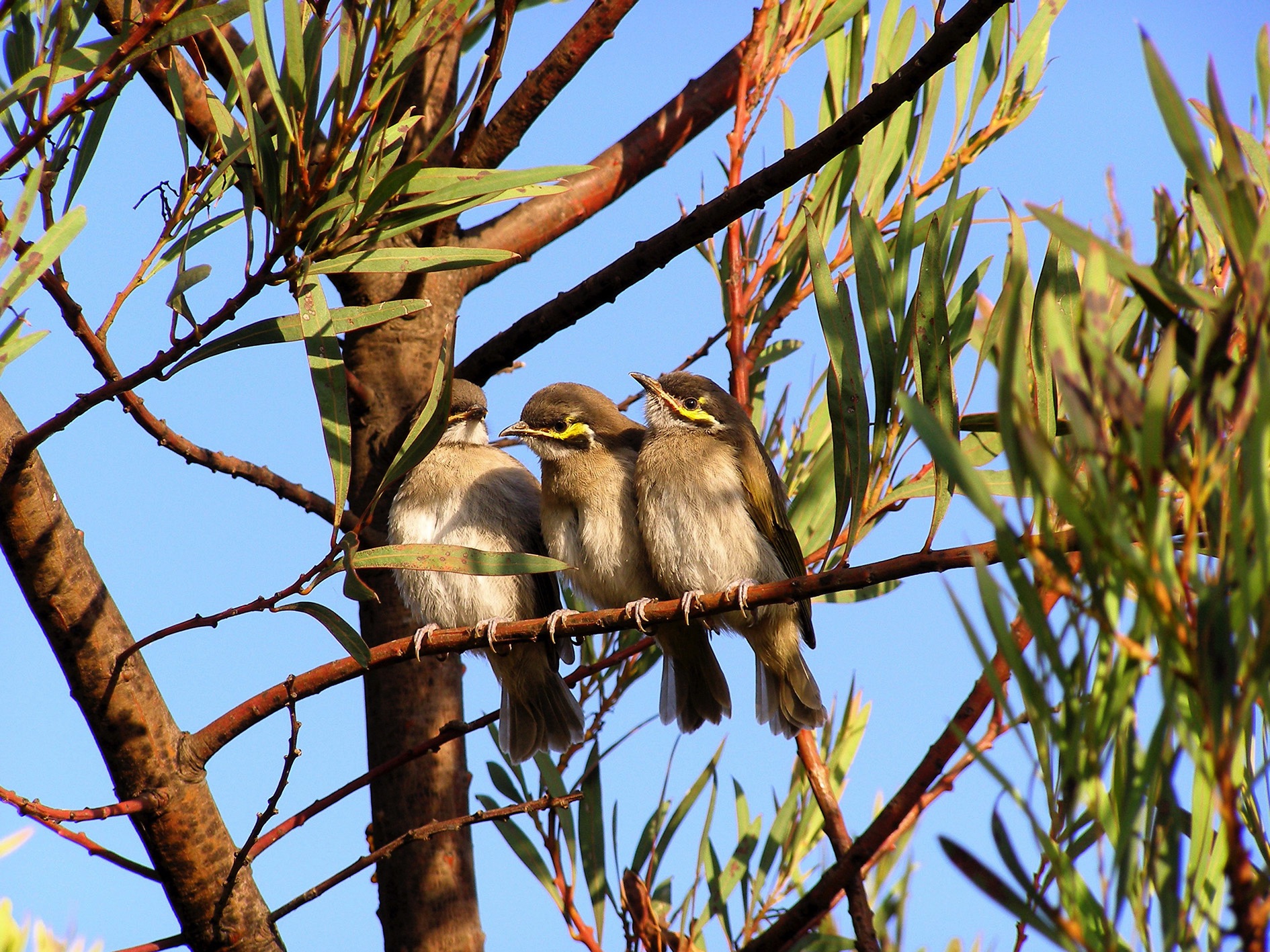 The Annual Stringybark Open-Themed Short Story Award
is now open

Valentine's Day
Erotic Fiction Super Special — save 33%
Purchase both
Valentine's Day
and
Cocktails
for just $19.95 postage paid to anywhere in Australia. A great gift for you to share with your special person. Bed time reading has never been so much fun!
Purchase Paperback
Save
$9.95 off the cover price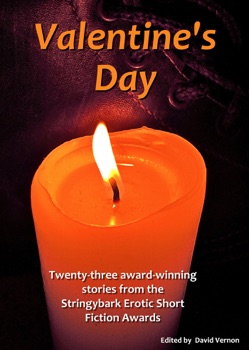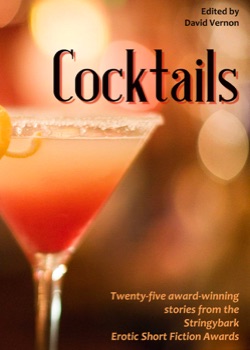 He reaches into the bath, and with a wordless question she answers in her smile, pulls the plug and they both watch as the water subsides, exposing her body, covered with snow drifts of bubbles, and swirls of receding water. Extending a hand he pulls her to her feet, and reaches for the towel, then expertly starts to dry her. This unexpected expression of devotion creates such a sensation of care and delight she laughs, then reaches up and kisses him soundly, dripping bath water down his beard and onto his shirt. They hold each other, kissing softly.
— from "The Loving" by Rees Campbell
All she could see was darkness. A thick length of fabric had stolen her sight. Without her vision, her heart fluttered. Every single sensation was so much more acute. The battering of the rain outside was riotous. Her inner temperature had risen several degrees and she could feel it radiating out from her trembling body. Every last shred of clothing had been stripped from her, right down to her socks. Her skin prickled as the air caressed every inch of her skin. With the blindfold on, it was impossible not to focus on the sensations that remained.
— from Kiss in the Dark by Adam Ipsen